Like so many of our NYC loft projects, this one began with the need to combine two humble apartments. The site for this project is within a Gothic revival, art deco era skyscraper. Given the prominence of the large arch-head windows and the family's goal of achieving a sense of openness, we developed an architectural language that is at home with the materials and details of traditional residential work while paying homage to the ex-industrial character of the building.

The grand living-dining room features a raw, stamped tin ceiling that was designed to embrace this industrial character while adding a decorative element.
| | |
| --- | --- |
| AFTER | view toward living-dining room after demolition |
Riveted columns foreground the hulking muscularity of the existing building in deliberate contrast with the refined mahogany finishes and details that serve as metaphor for the retrofit of residential use into this ex-commercial building. Daylight is shared between rooms via a continuous acid-etched glass clerestory.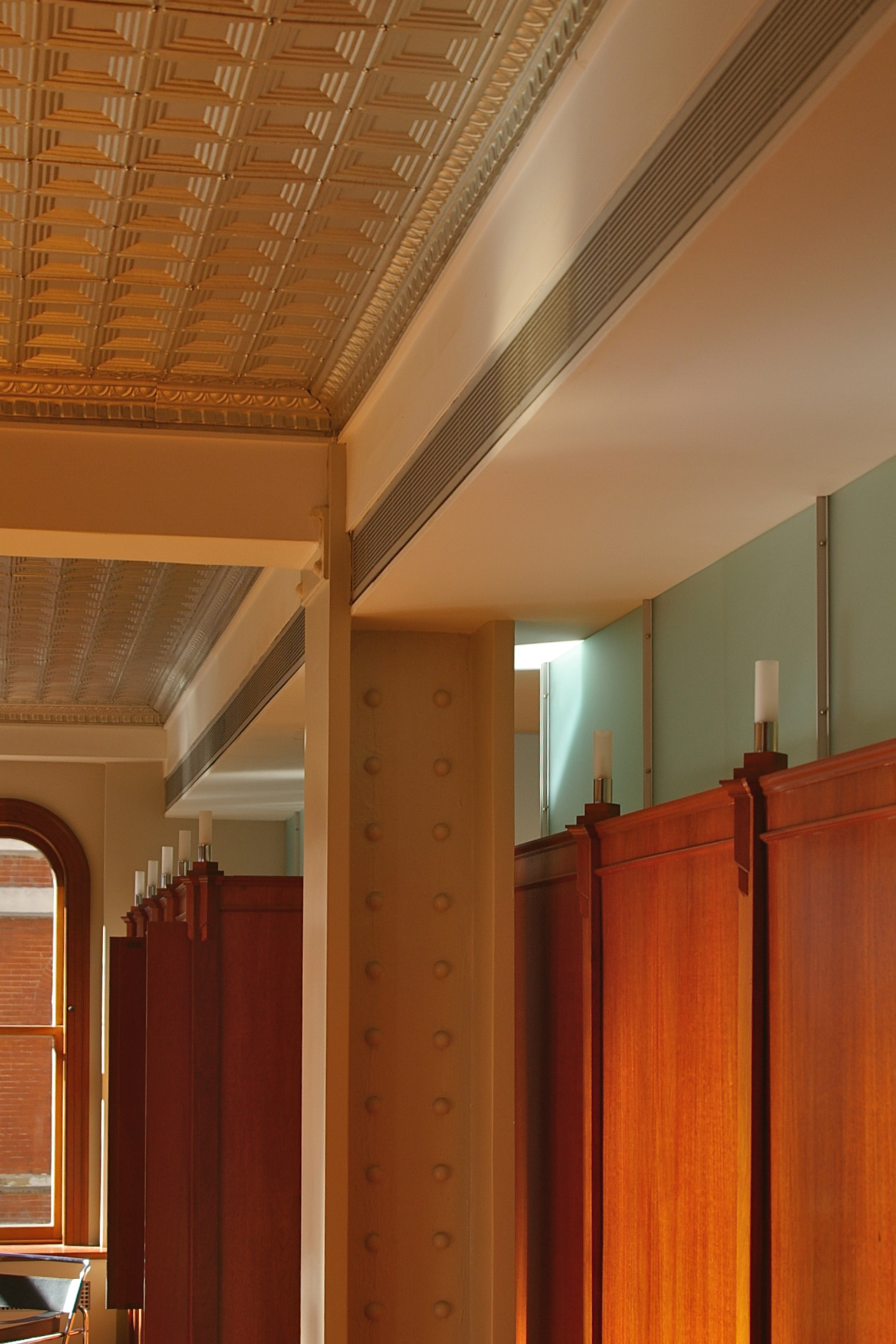 These mahogany "buildings" were designed to hold residential storage and audiovisual technology while providing separation between the principle rooms.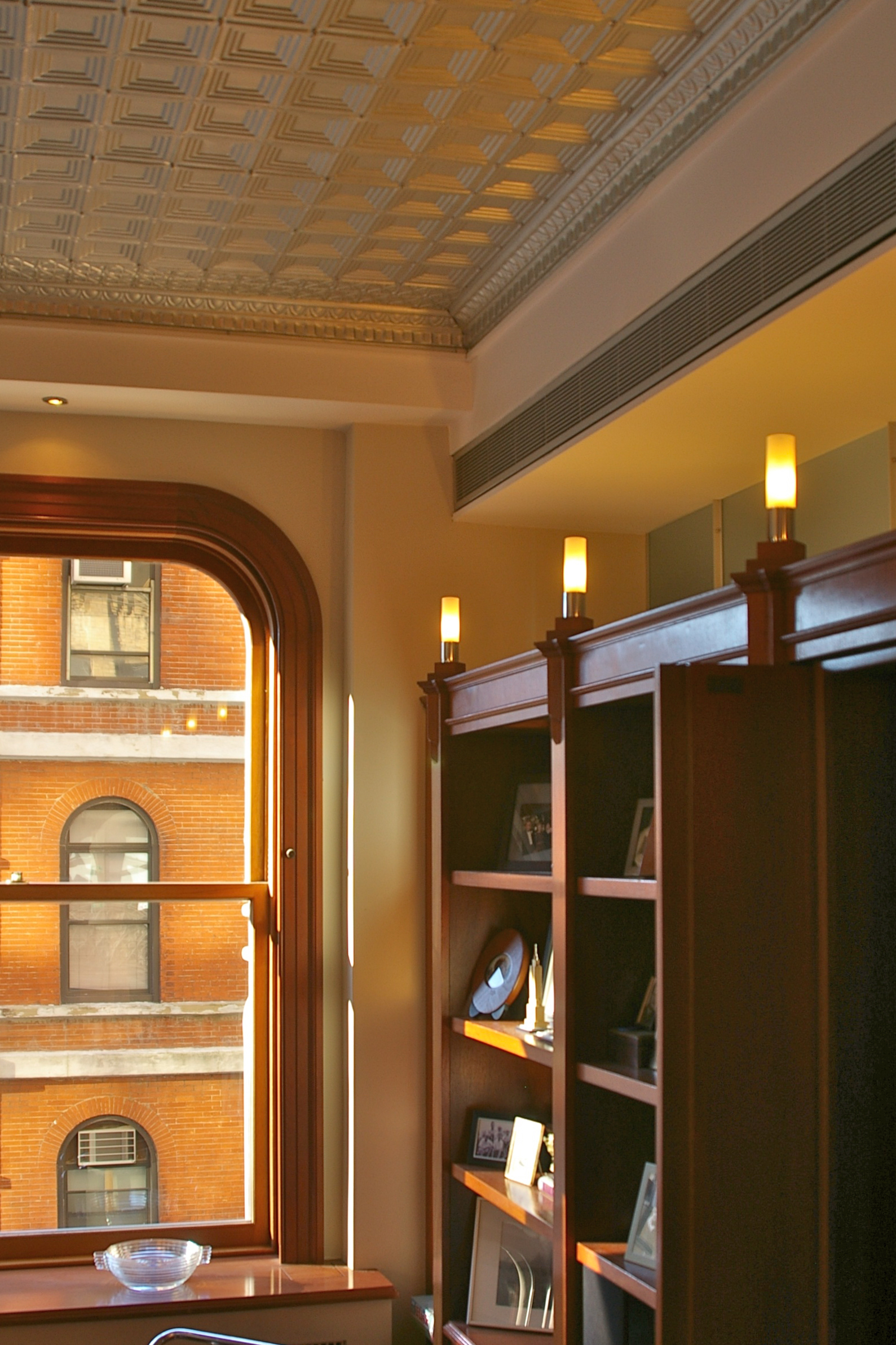 Custom "Dynamo" light fixtures were designed to evoke a Gothic Revival / Art Deco aesthetic consistent with the building in which the project resides. The ultimate fixture design synthesizes the "spiky" crenellations and 45° ribs characteristic of these period styles into a new, electrified design in glass, chrome and mahogany.

Eclectic mid-century furnishings round out the mix of traditional and new architecture within a restrained and uniting pallet. Seen here is John Nartker's 1961 "City at night" above a Danish sideboard of the same era. This image also foregrounds the integration of the new central air conditioning with the architecture in a way that compliments the structural features of the original building.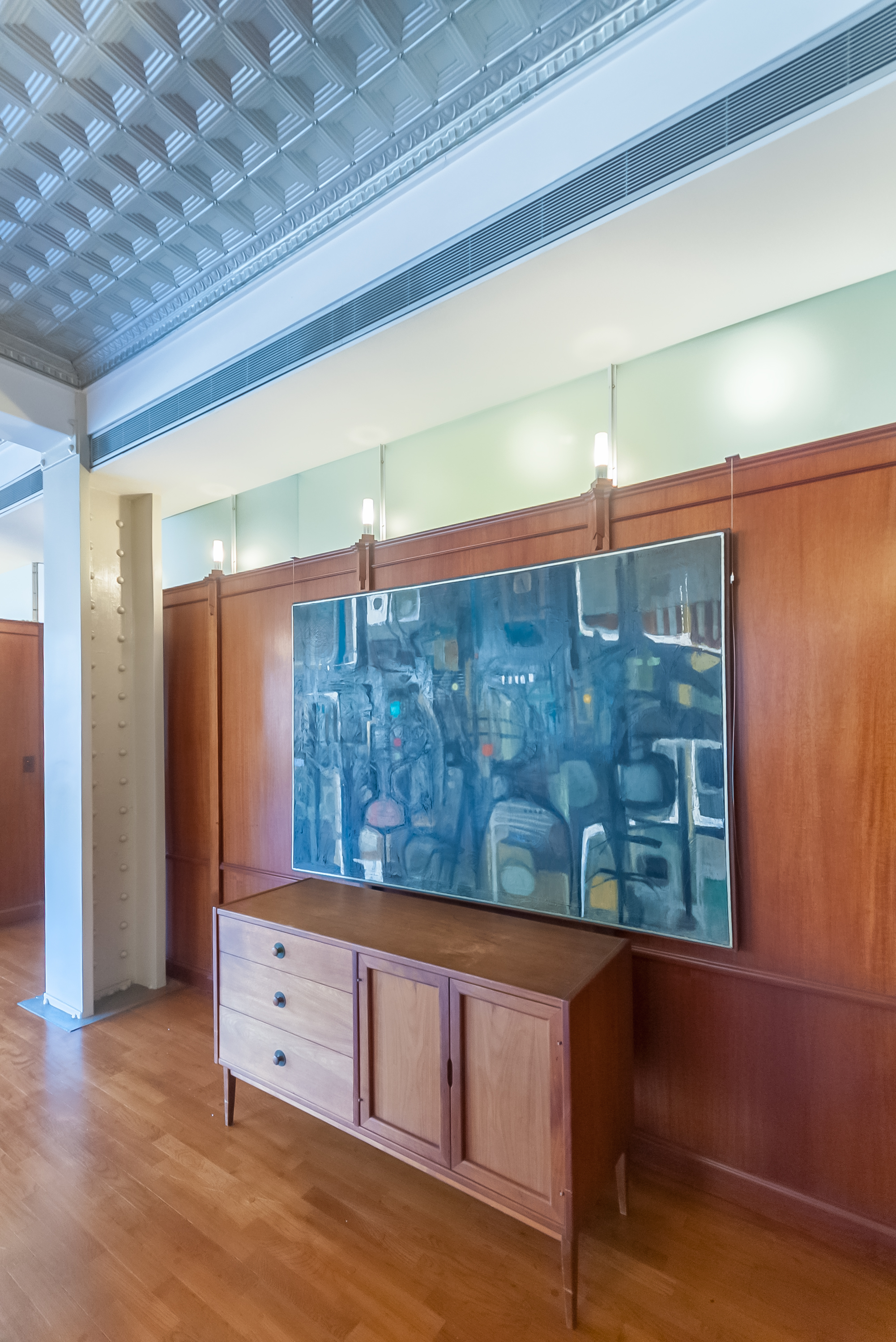 The intimate family room features cove lit custom wall covering by Brooklyn's own "Flavorpaper" and a casual array of family and fine art.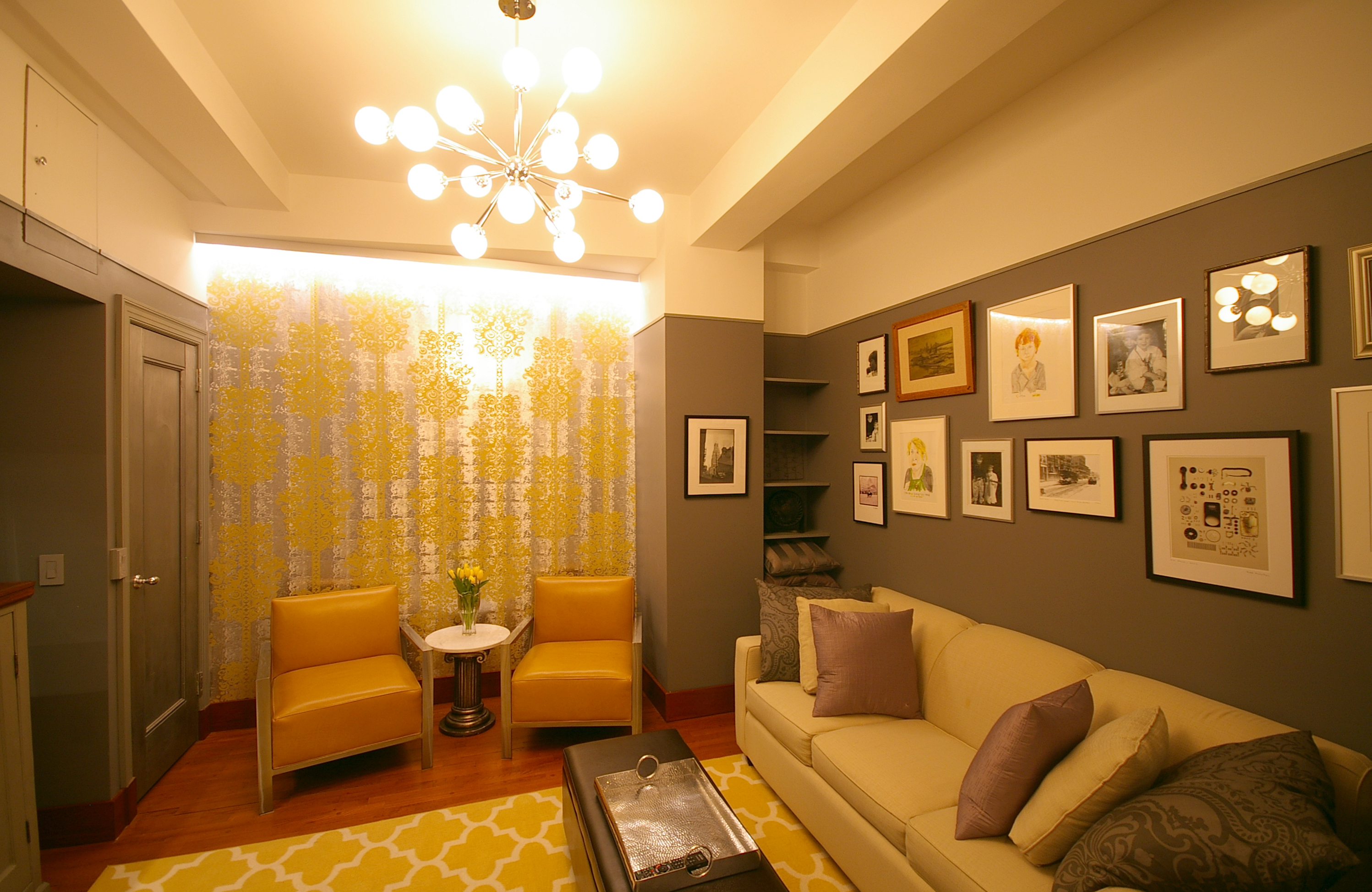 Typical bedroom at the backside of the mahogany "buildings."
Note again the etched glass clerestory above the built-ins that allows shared light between rooms.