Like so many of our NYC projects, this one began with a family's need to expand their living quarters by purchasing an adjacent apartment.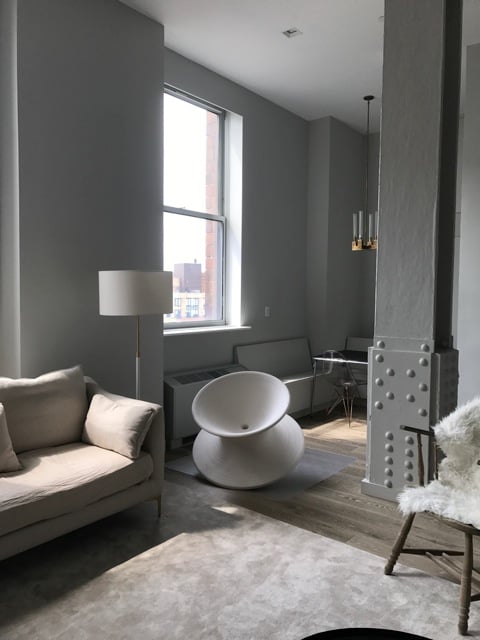 This family of four was squeezed into a long, narrow and awkwardly configured 1,000 square foot apartment in an art deco era skyscraper in lower Manhattan.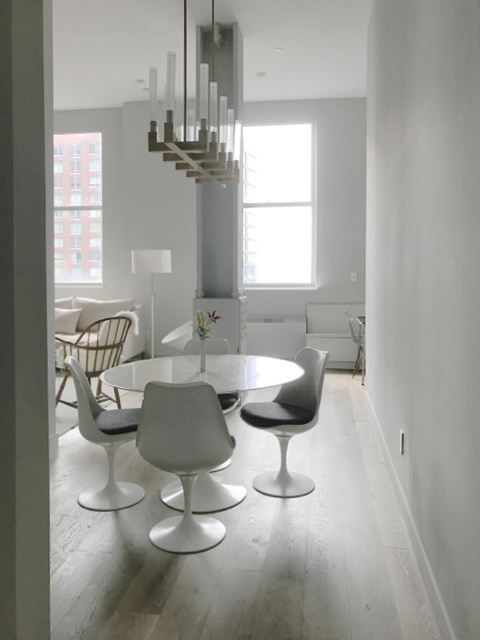 We first consulted with this family when they were considering the purchase of the identical apartment directly above their's.
The ability to move all the bedroom and private functions to the upper level allowed us to open up the lower level for a grand new kitchen and entertainment space in-scale with the newly doubled size of the apartment.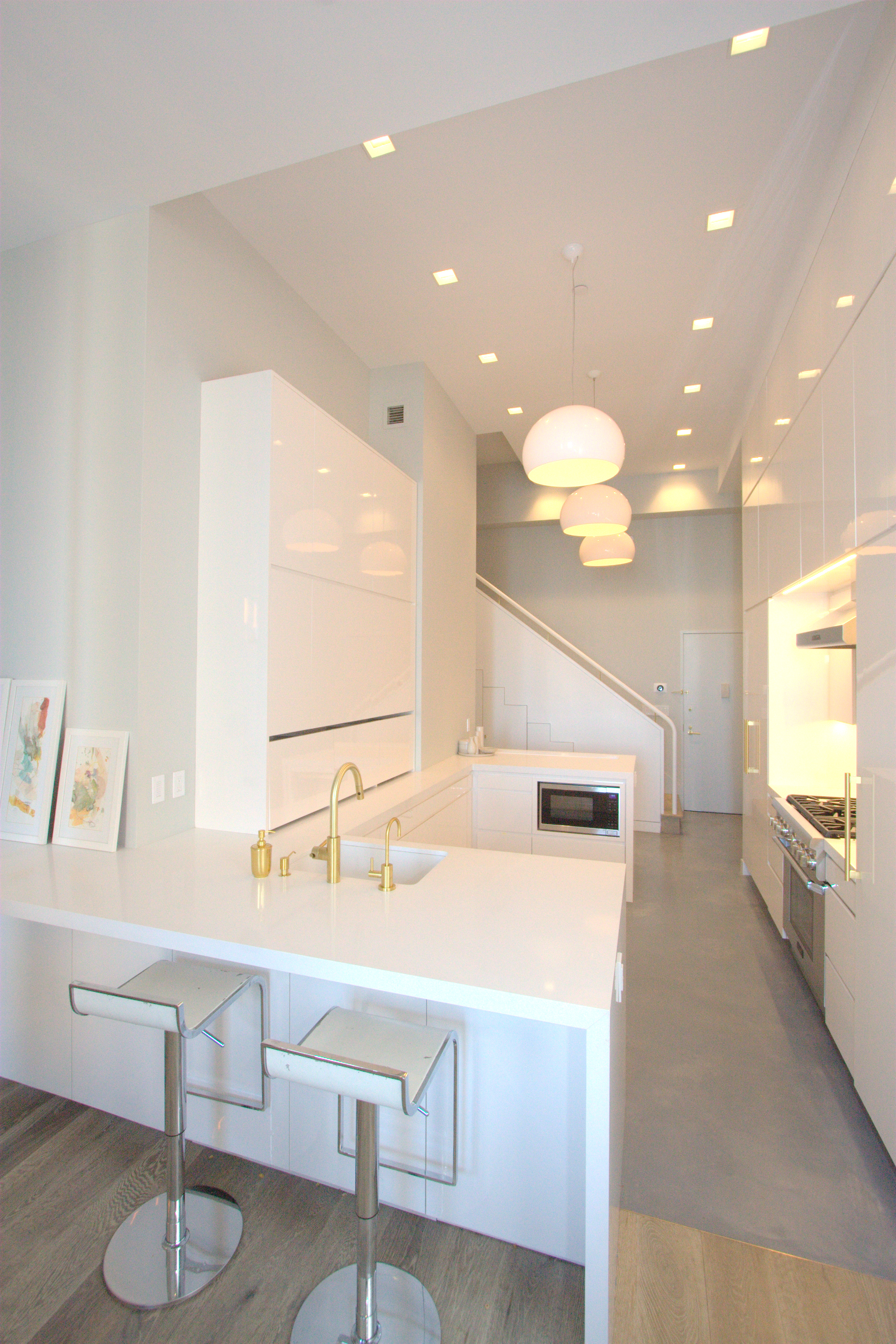 Relocating the entry door allowed us to push the kitchen into a space that had been a foyer and bathroom.
The open stair occupies a space that had been a windowless childs' bedroom.
| | |
| --- | --- |
| superimposition of stair layout over a "before" picture of same space | Stair during construction |
The lower level featured an uncommonly high floor height, which was both a blessing and a curse. Because of the height, the footprint of the new stair was uncommonly long and had a legally required landing. It was possible to create a useful space at the stair landing, and we created a mezzani
ne home office.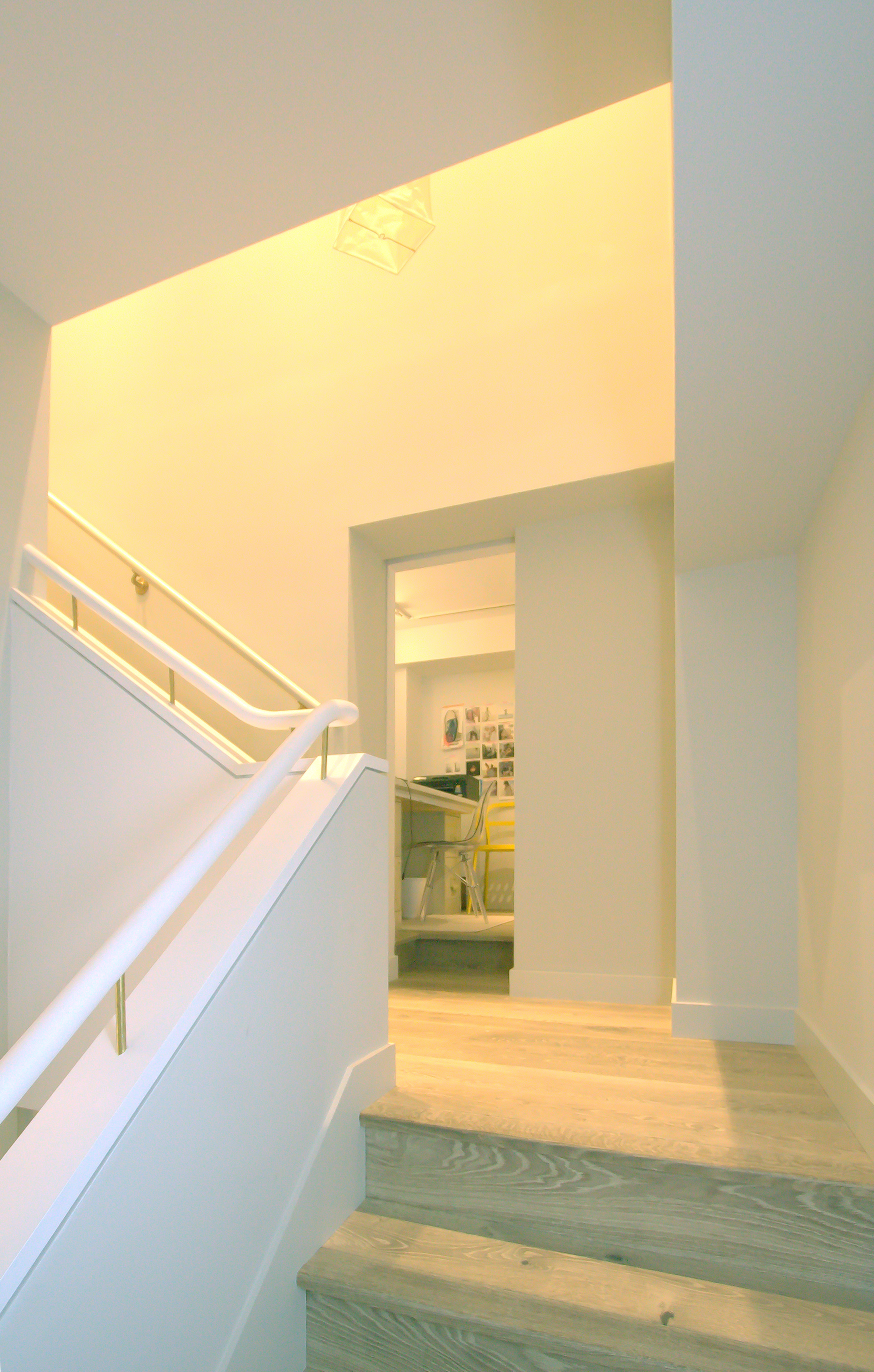 The structural complexity of the building added to the challenges as our initial analysis revealed extreme limitations on where the structural slab could be opened between the two levels in a way that enabled a rational evolution for residential floor plan.
The elegant primary bathroom combining serene white finishes and minimalist fittings with inspired accents like the small venetian chandelier salvaged by the owners