This project began with the bones of a 19th century townhouse that had been subdivided into 3 apartments.



Reverting to single-family status allowed the removal of the fire escape
Our mission was to recombine the apartments creating a new single-family house while opening up the interiors in response to contemporary family lifestyles.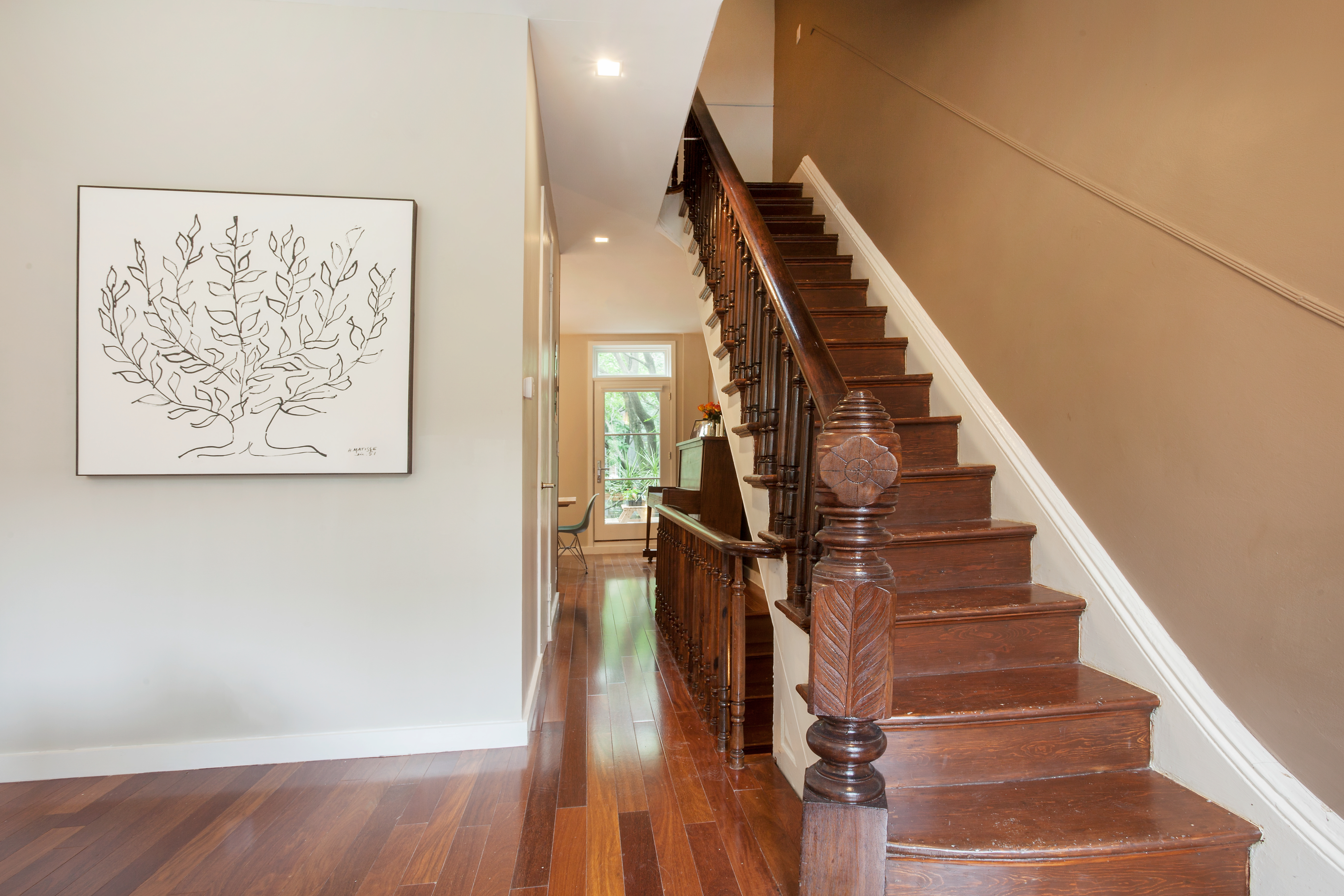 Restored traditional stair in contrast to the open spaces and minimal details of the new interior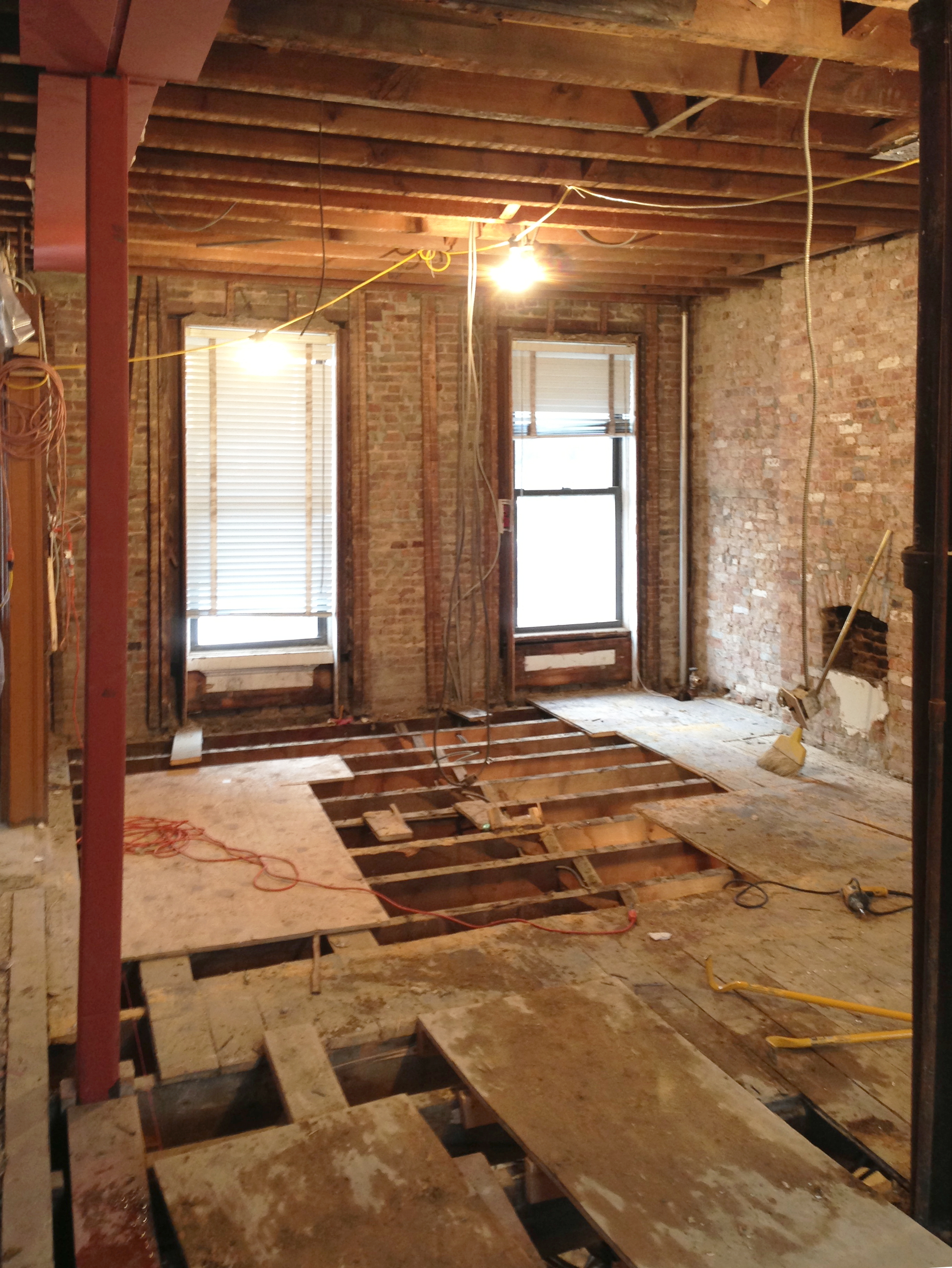 Living Room during construction; note the extensive steel reinforcement required to create the new open interiors.
Custom cabinetry continues the minimal aesthetic while packing considerable function into this new live-in kitchen. The continuous grill above the wall of cabinets provides air conditioning throughout the new interior.
Glassy doors replaced the old windows adding daylight to this dining area and access to the new deck behind the house.
A carefully detailed but elegant powder room and modern bathrooms complete the comforts of this resurrected townhouse
The bedrooms restore the old world charm while enjoying fresh finishes throughout