This substantial renovation of the 19th century brownstone included replacing and improving the landmarked facade, central air-conditioning throughout, a new kitchen in a glassy Greek revival rear yard extension and other improvements.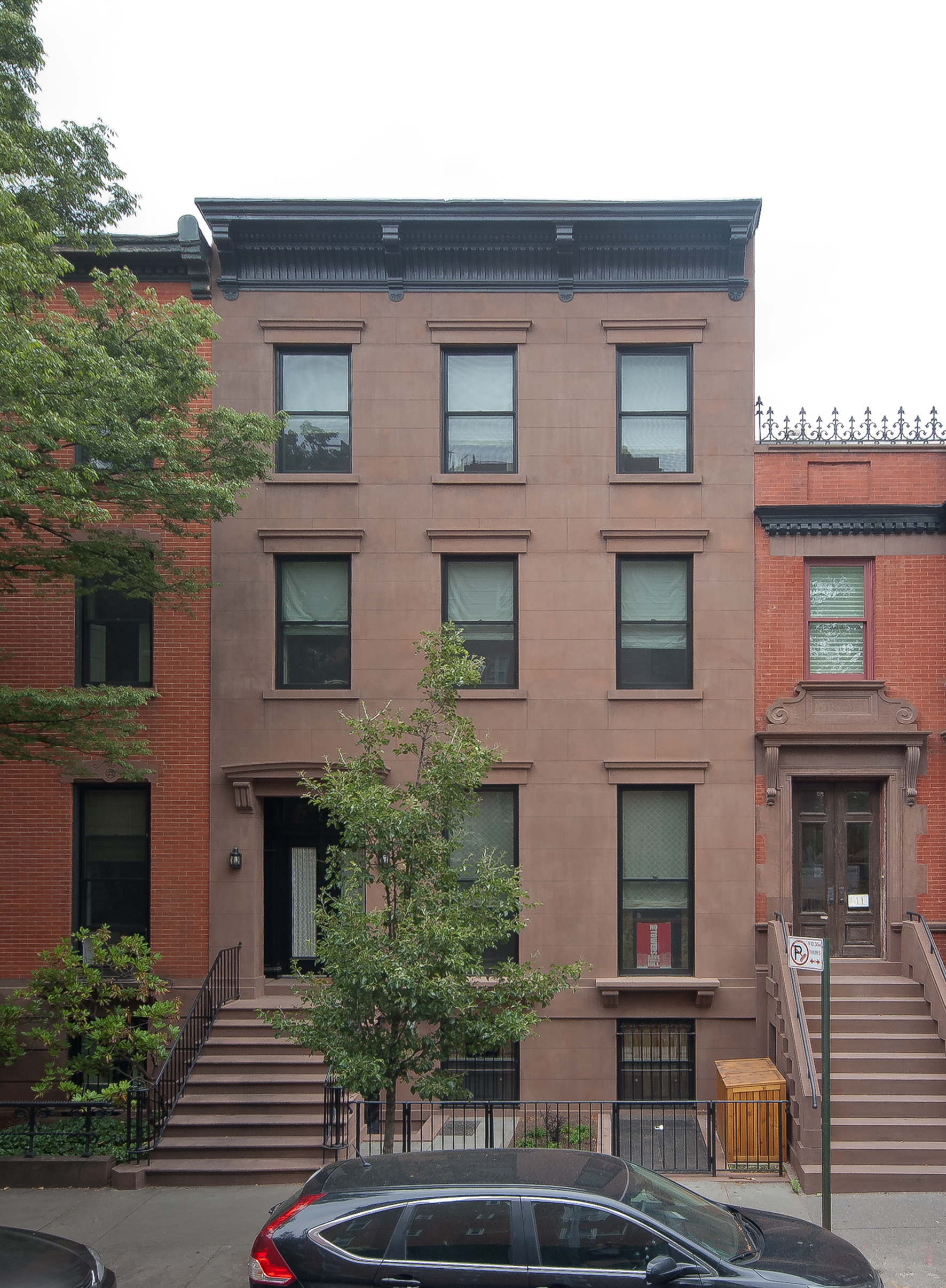 The need to re-stucco the facade gave us the opportunity to add a few decorative improvements consistent with the Greek revival style. All changes were approved by the New York City Landmarks Preservation Commission.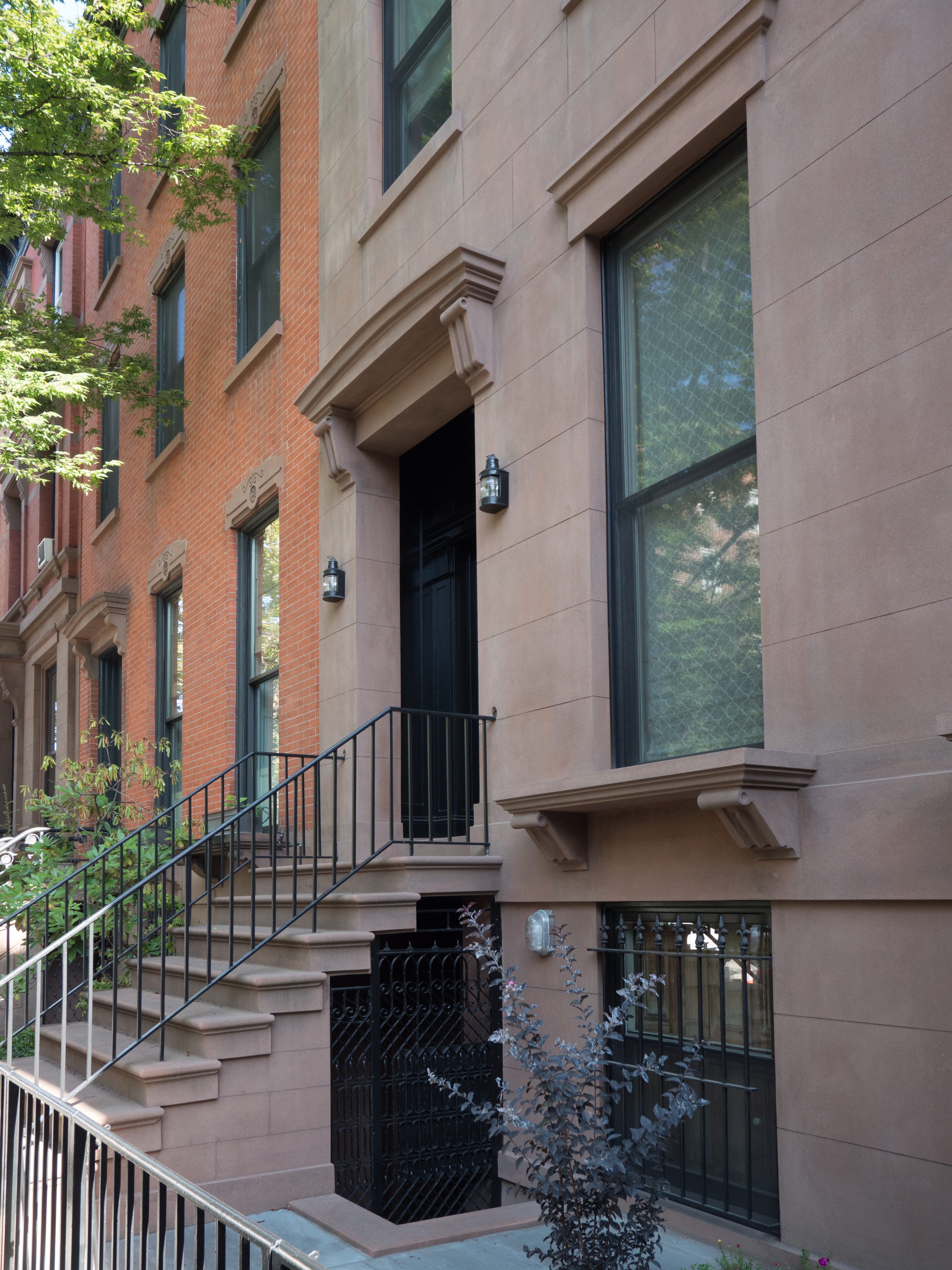 New overdoor, decorative lintels and bracketed shelves for planter boxes
Interior enhancements included refinishing the stairs and a Custom Wall covering from Brooklyn's own Flavorpaper.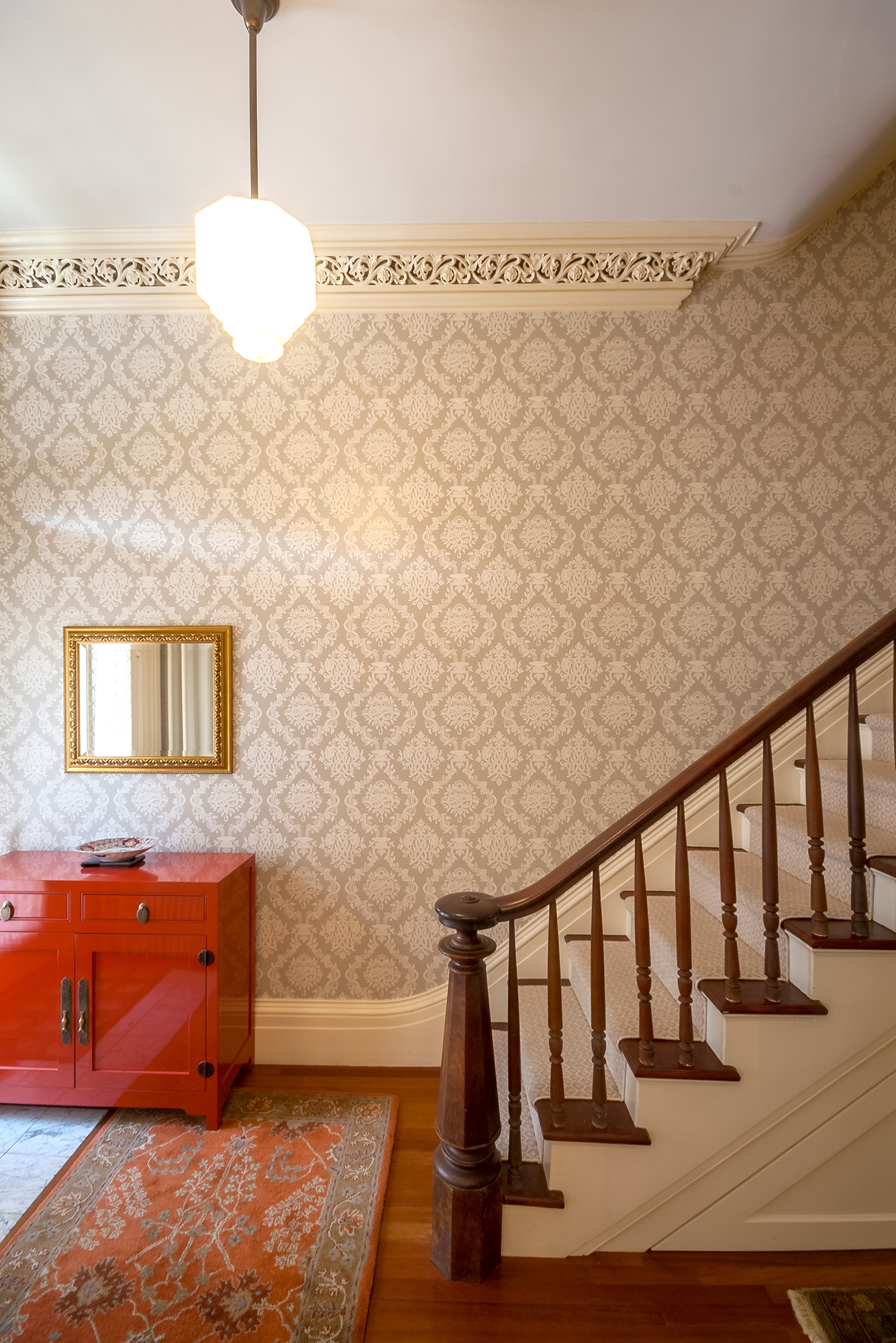 A decrepit rear yard extension was replaced by this traditionally detailed solarium that houses an elegant new kitchen and breakfast room. The masonry rear wall of the original house had to be partially demolished and re-supported to enable this open layout.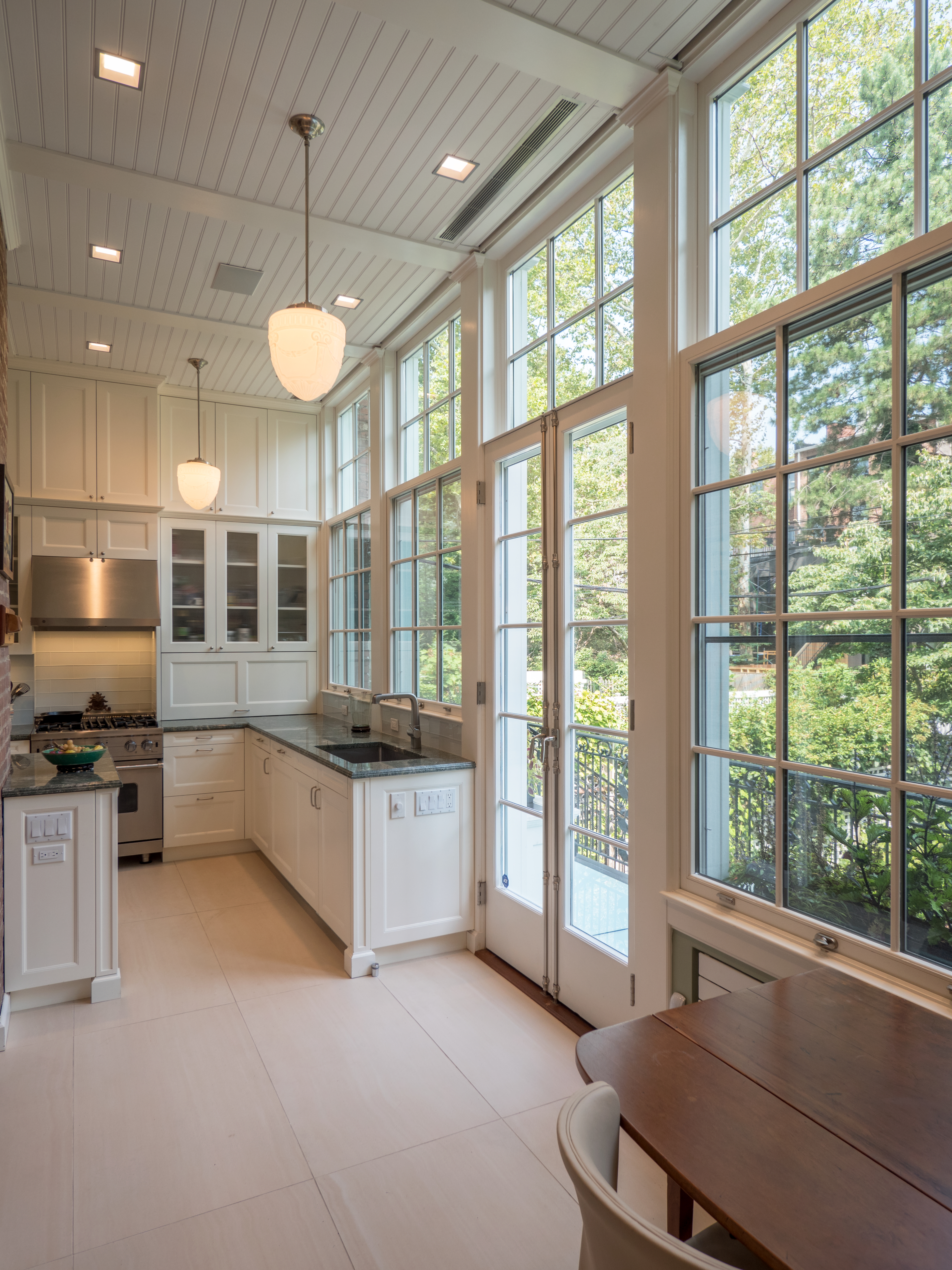 We all agreed that the character of the traditional dining room would be undermined if the if the new white kitchen were directly adjacent. A material change from white lacquer to cherry evokes the image of a butler's pantry as a transition from the kitchen to the dining room. The butler's pantry holds all the "tall items" including the refrigerator and broom closet.
Creating a bright, open, contemporary experience while reinforcing the traditional character of the house was a central design consideration. A carefully proportioned entablature and slender doric pilasters create the frame into which the oversized windows and French doors were set. To preserve the rhythm of this colonnade, the windows and doors had to match in proportion and detail as much as possible. The head of the French doors was carefully detailed to align with the double hung window meeting rail so that all five transoms would be identical.
Beyond the substandard kitchen, the Interiors of this grand home were mostly intact, so I sought to work with that 19th century architectural language and enhance it wherever needed. The round columns seen here were structural, but the surrounding architecture was clumsy and did not support the classical aesthetic of the house, so matching pilasters and an architrave were added to create a proper classical proscenium.
We rarely find a bathroom on the main floor parlor level of these19th century townhouses, so we always seek to incorporate a powder room where we can. This one nestles nicely between the vestibule and kitchen.
Most of these houses were built before electric or gas illumination, so a skylight above the central stair is a common amenity. In more grand homes, a laylight was frequently built below the skylight to give this daylight opening a decorative character. In this house, the laylight was long gone, so we designed a new one incorporating some of the decorative and lighting themes elsewhere in the house.