Historic Façade Restoration
This project begin with a desire to enhance the appearance of this lovely but decrepit townhouse.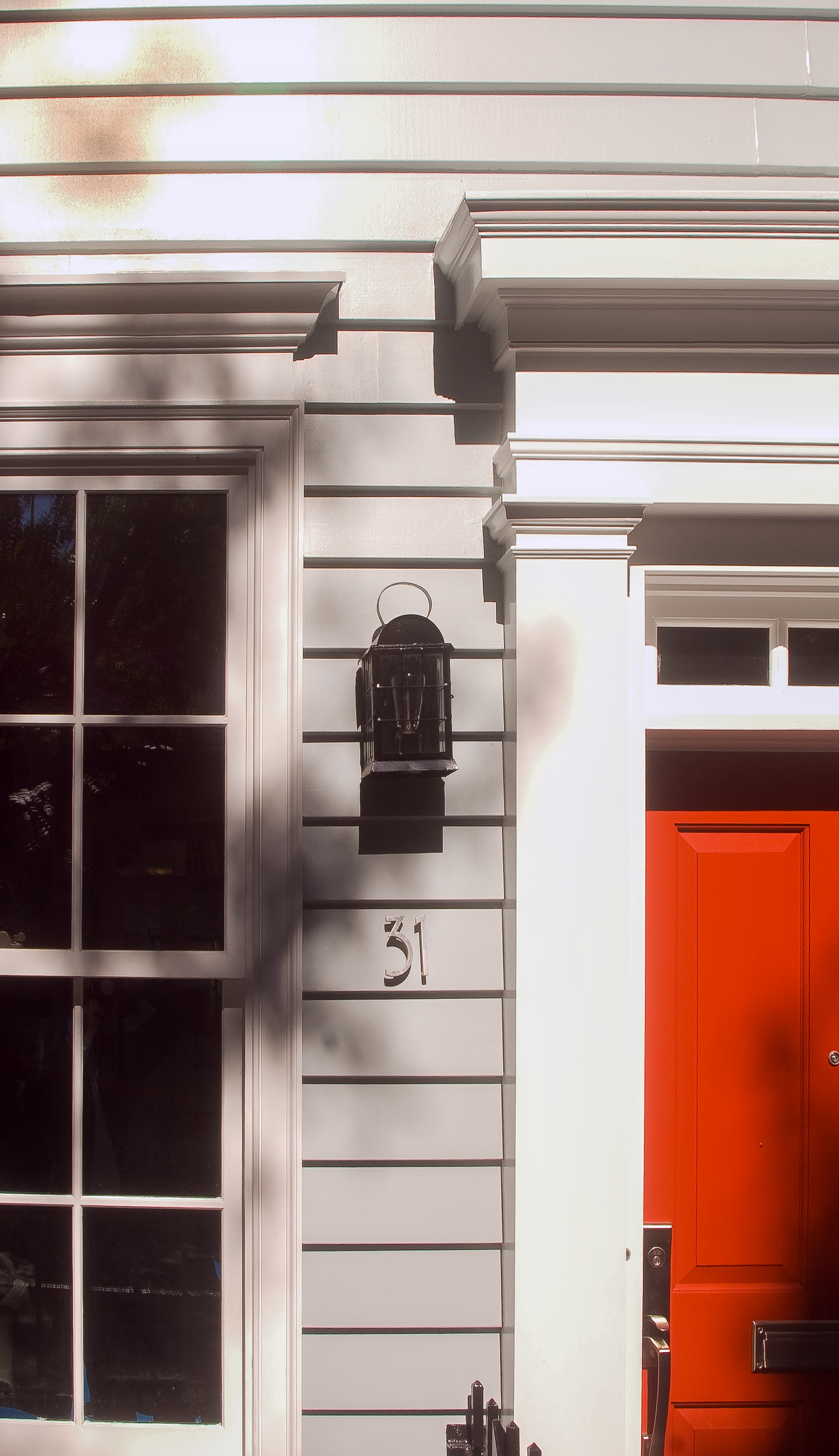 The pair of wood-framed houses were built together in 1818, but they had endured considerable deterioration and modification during the last century. Adding to the structural challenges, New York City's Landmark Preservation Commission would preside over the aesthetics of any work undertaken, so our enhancements needed to evolve within the Greek revival language that was popular at the time of the house's original construction.
A passion for traditional architecture underwrote this reimagined historic façade. Greek revival details were carefully designed in proportion with the enlarged window and door openings.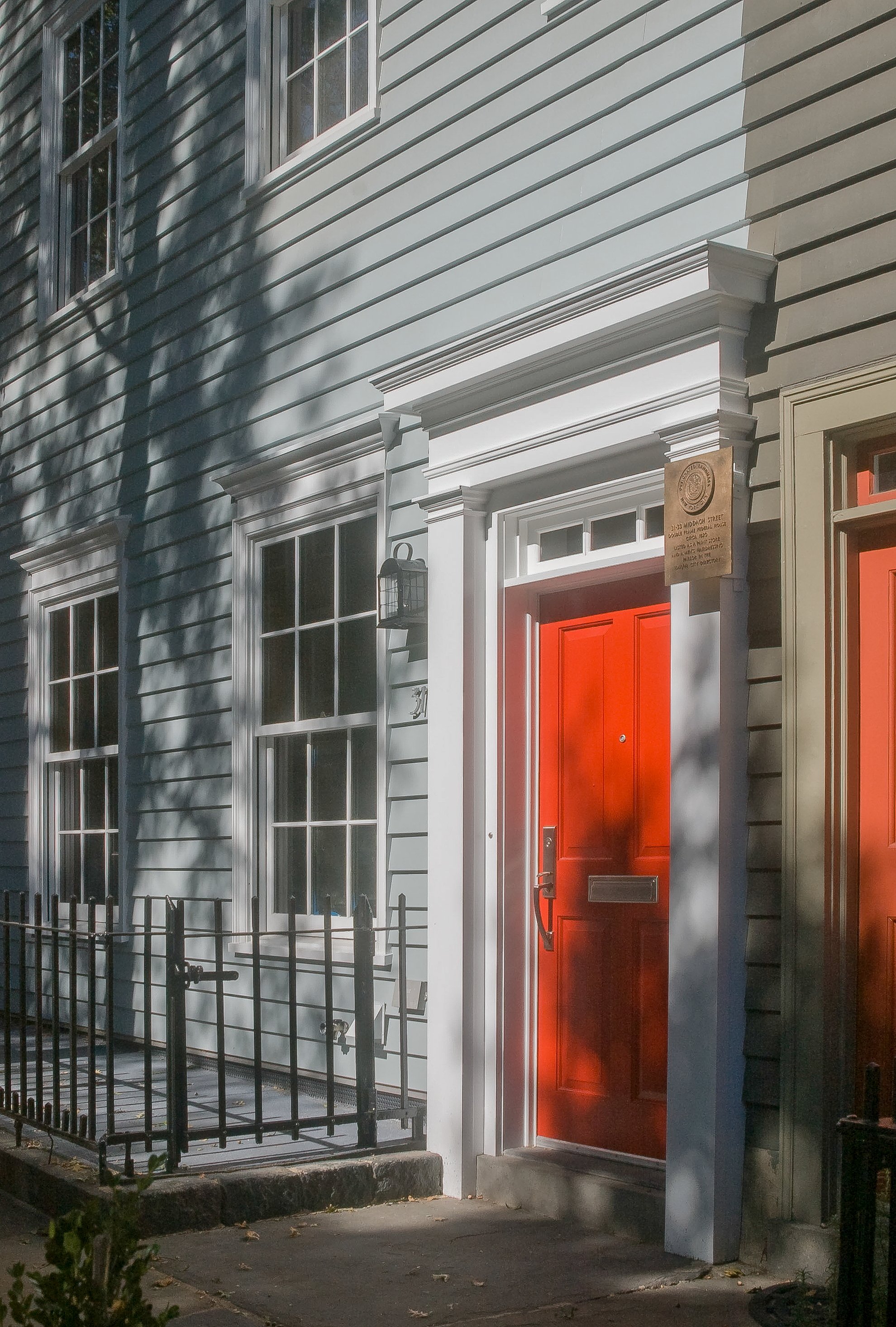 The project began as a simple window and trim replacement and façade re-cladding, but once the wood frame was revealed to be termite infested and rotted, replacing the entire façade became our mandate. The house had to be shorn so that the front 12-inches of the house could be demolished. Then, the new façade was structurally and aesthetically stitched into the existing frame of the house.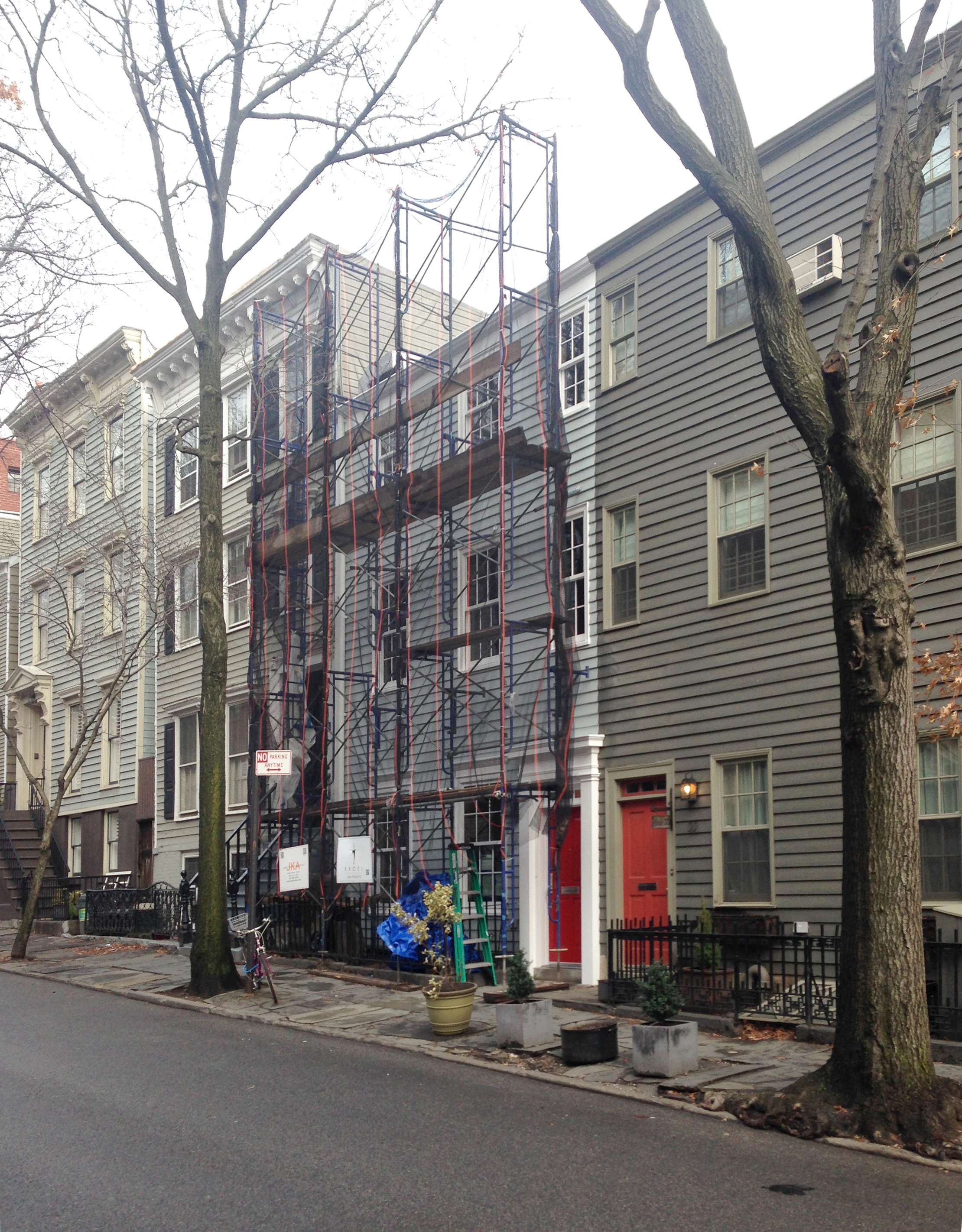 At the interiors, we gave the new windows a more minimal, modern aesthetic that enhanced the family's mid-century design sensibility