This client was living comfortably in a nicely appointed, traditional, one-bedroom apartment. They were enamored with their location, but needed more space to raise a family. Our work with them began while they were considering the purchase of the apartment directly above with a goal of combining the two apartments. Central to that mission was determining feasibility and then designing an elegant new stair in a traditional style that would embrace and reinforce the architectural language of the existing residence. The entire upper level was also renovated to add three bedrooms and harmonize aesthetics the with intact lower apartment.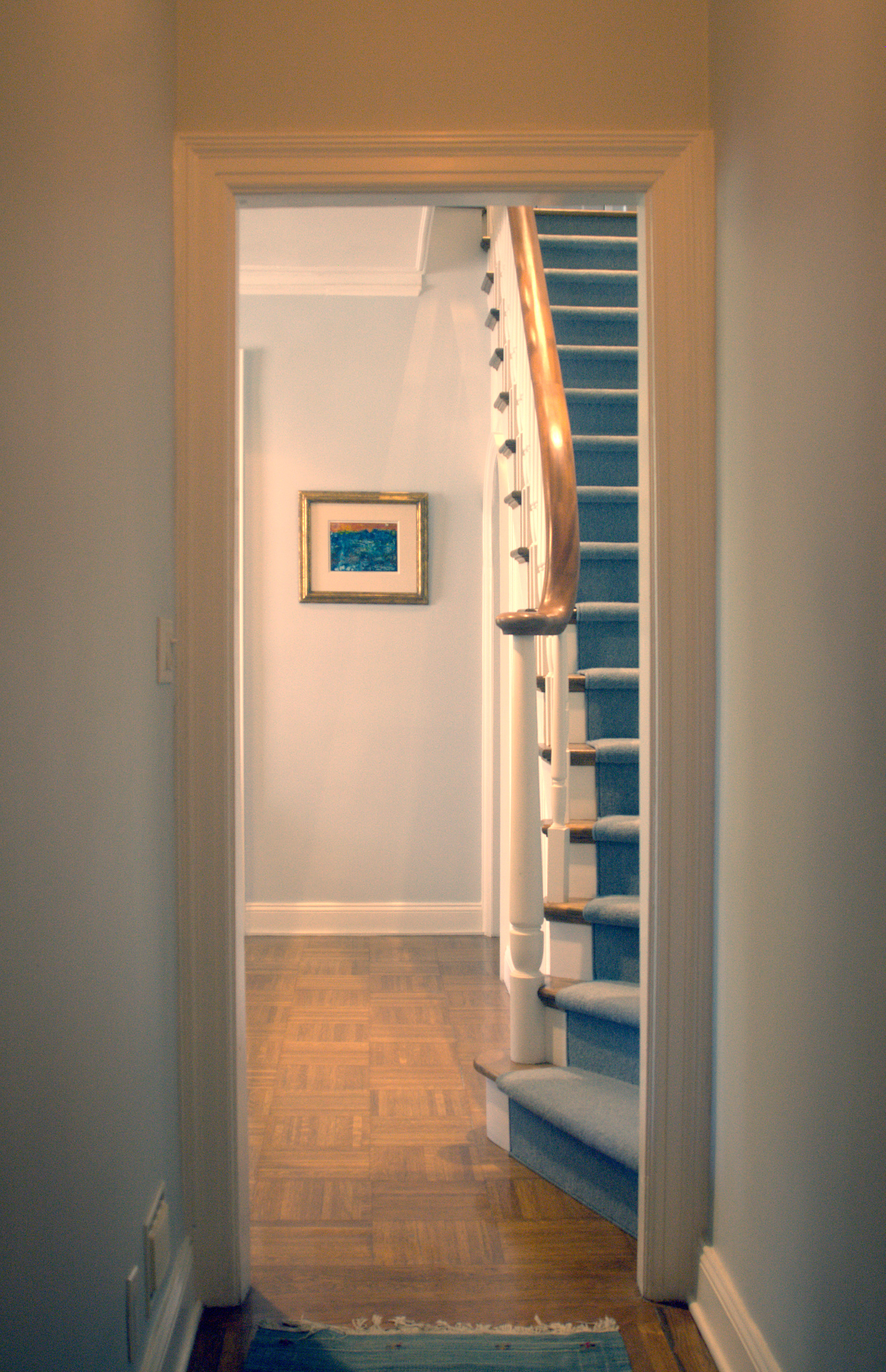 The new stair is seamlessly stitched into the fabric of the apartment giving it a sense of inevitability - as if it had always been there.
We built the stair along one interior wall that had previously held a set of bookshelves. The opening between the living room and dining room was also enlarged.
The most rational location for the stair from an architectural standpoint was the most structurally challenging. Several new steel beams had to be integrated into the 100-year old structure.
Traditional details and sumptuous curves were employed to harmonize the new stair with the traditional character of the existing apartment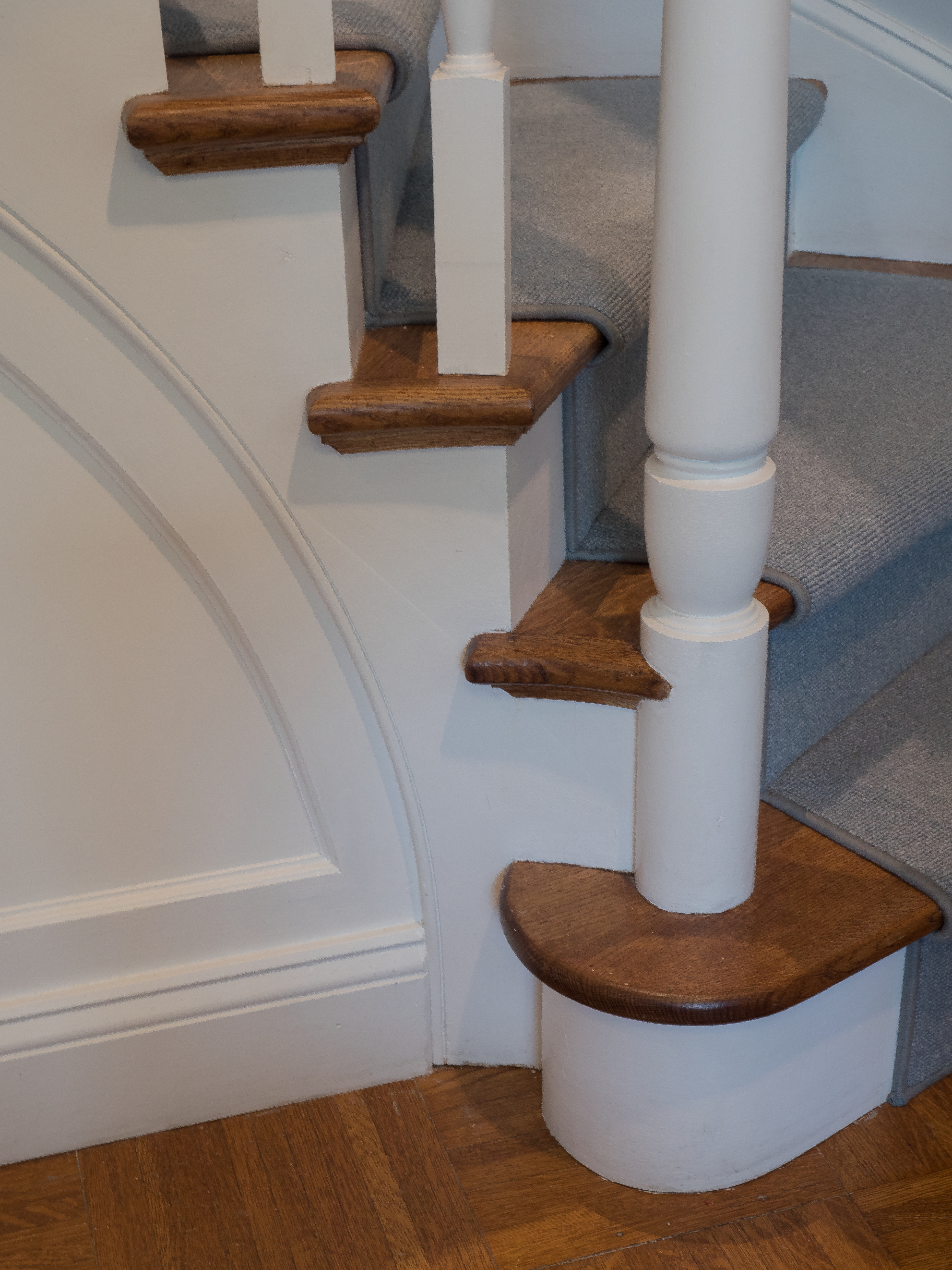 We designed a pretty new bathroom in a traditional New York style to replace the extra kitchen and renovated the existing bathrooms to echo the same traditional, 1920's aesthetic and visually tie the apartment together.